About Location Sharing
Want to know how to stop sharing location without them knowing? Let us know some easy ways to do it! We all use our cell phones extensively, from ordering food at an odd hour to booking a cab to rush back home. We make the most of our little devices that we also keep to ourselves. Over the years, we have become heavily dependent on our mobile phones and their usage.
There are two aspects to this dependency on our phone usage. It can be both a great and an adverse thing as well. Since the rise of the internet, pc, and mobile usage, people are using them for literally everything. Moreover, the usage depends entirely on individual use.
There are some troublesome cons with the tons of advantages that this mobile technology has brought us. One such example of this bittersweet feature is the location or location sharing feature of the mobile phones that are going to be the main topic of ours today.
Some Info Regarding Location Sharing
Well, we will talk about the location-sharing feature that comes with iOS for now. This blog is focused on the sharing location feature on iOS mobiles or iPhone only. Location sharing or location services are a great way to track your phone. If you commute daily and keep forgetting your things behind, this can be a great boon in such cases.
Furthermore, this feature can help you trace your phone in a very precise location. Hence, if you lose your phone or misplace it, you can track it back easily. We will share how one can do so later in this blog.
Theft Solution
We all know that the iPhones come in with a heavy price tag. Hence, the mobile thefts and the attempts to knick a phone is a threat that is constantly hovering over you. Especially if you are required to travel daily or have a touring job, then you must want to be assured that your mobile is always traceable.
Sharing Location
One other advancement of this feature is the Sharing Location feature. This is a great feature that all iOS phone users love. What this feature enables you to do is that you can constantly share your location with your near or dear ones. All you have to do is add/join them to the live location sharing list, and it's done! Now, they can always track you and your movements 24/7.
This is a revolutionary feature that enables you to stay close to your near and dear ones at all times. It has taken the level of safety features in our smartphones to another level. However, like every other feature that iOS or any other phone has, it comes with some cons! Let us talk about it below.
The Con of sharing location
Now, let us talk about the flip side of this feature. It is a great safety feature through which you can always feel safe. One of the main issues/problems here is that you don't always want the people around you to know where you are. A constant track of your location or movements with anyone can get a bit annoying. Moreover, location sharing, which once activated, is always on for many people, can act as a breach of their privacy.
Moreover, sometimes, we share the live location, and they may regret it later. The question arises when you want to stop sharing the location but don't want them to know about it. This is because someone may feel offended or might find it suspicious if you suddenly stop sharing the location with them one day. Hence, one wants to stop this feature without any further issues quietly. Now, here we will share with you some simple/easy steps that you can opt to stop sharing locations.
How to stop sharing location without them knowing
Simple and Direct Method
One of the best ways to stop sharing the location with anyone in an instant is to put your iPhone in flight or airplane mode. By doing so, the phone will cut off all the networks and ties with any app. Now, basically, this feature becomes dead with live sharing. But don't confuse this trick with finding my phone feature. This is because the find my phone feature is meant to track and trace your phone even after being switched off. So, by putting it on flight mode, you will only pause the live sharing location with the list of people that are open to this feature.
In order to put your iPhone on airplane mode, either you can enable it via the setting menu or do it with the shortcut toolbar that slides down. Both are extremely simple and one-step processes. This is how to stop sharing location without them knowing in an extremely easy manner.
How to stop sharing location without them knowing- Just Turn it Off!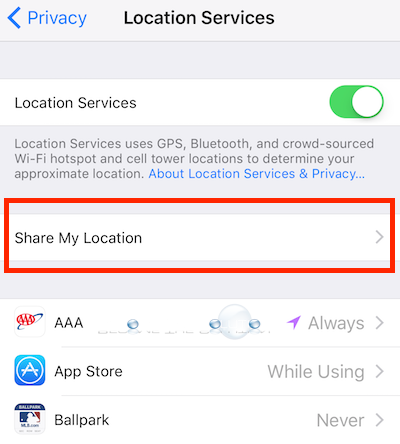 Another way to do it is to turn the feature off. By this, we don't mean that you take that particular person off the list or remove them. All you have to do is that you turn off the whole feature of sharing the live location with them knowing. So, when you do this, all the linked contacts won't get a notification stating that you have stopped sharing the location with them.
In order to do this, you have to reach the main settings page of your iPhone and then head towards the privacy section. Here, you will find a designated tab just for location sharing or sharing my location without them knowing. Now, all you have to do is switch it off and turn the green button back to black.
How to stop sharing location without them knowing-Use a GPS tool (VPN for GPS)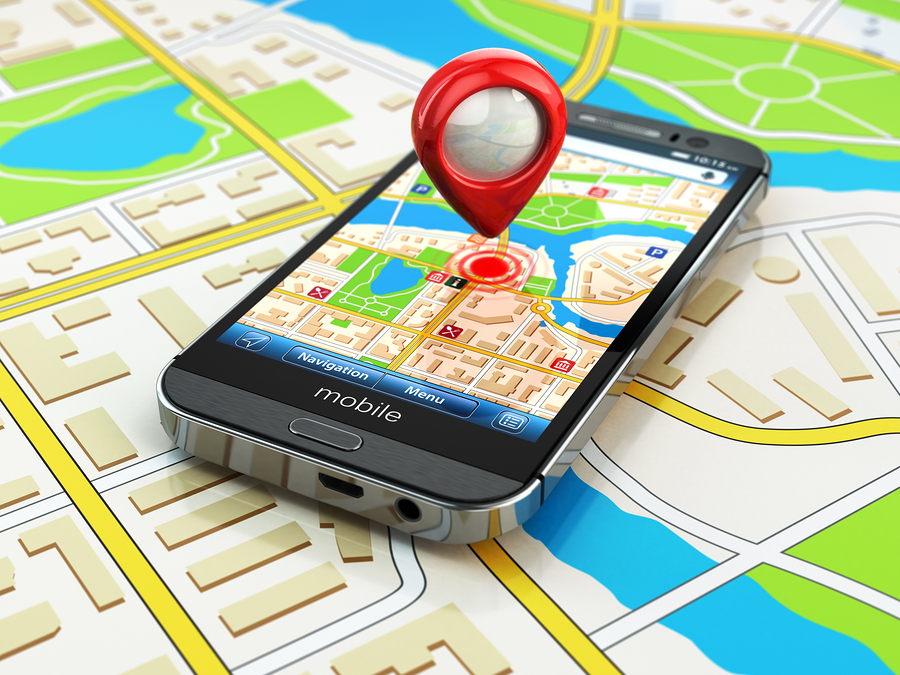 As you might already know, this location-sharing feature of the iPhone is done with the help of GPS or global positioning system technology. Now, since some people are just not open and ok to share their location with anyone, you can buy or try some GPS spoofers in the market.
The GPS spoofer is basically like a VPN or Proxy for your GPS. Just like how the VPN tricks the network by skipping ID passwords, the GPS spoofer will do the same job but with your actual location without them knowing.
There are various GPS spoofers available in the market by different brands. You can choose a good one and start using it if you feel that the constant monitoring of your location is a threat to your privacy. These apps are not only of iOS, but they are available to android mobile phones as well.
I'm a cheerful spirit who is in love with Food, at first sight, a wifey on 24*7 duty & an enthu-cutlet to explore untapped sources of knowledge. A writer by passion & profession, I'm still learning new things every day & don't want to stop this process ever.